A Complete Home Study Program
Do you want your child to learn science with less hassle and expense?
If You're Ready to Order, Click Here
If you need more information, keep reading…
Can you relate to any of these?
You don't have time to teach science, but really want your kids to learn it…
Your kid loves science, but you don't have a science bone in your body
You are frustrated with current quality (or lack thereof) of science education available, but you don't know where or how to start improving it (and don't really want to be the one to do it!)
If one or more of these apply to you, please read on because you are in the right place and there's help for you here.
The families that use my science program typically possess expertise in a wide variety of trades and industry, from computer programmers and doctors to grocery store managers and hair dressers. The expertise they do NOT possess is how to teach science in a meaningful and lasting way.
Who is most likely to succeed using our approach to learning science?
The people I help typically share many of these following traits and characteristics. If these fit you as well, you are probably someone I can help learn and do science.
You hold a high standard for excellence for learning.

You do not see failures but rather opportunities for learning.

You are very interested in making a contribution.

You are committed to your success and work hard for your results, and don't give up easily.

You are humble enough to realize you can't know everything.

You have shown that you are willing to invest in your child's education.

You have shown your child that you are

not afraid to make mistakes, and are willing to let them make their own.
If any of these resonate with you, you are someone I may be able to help. The first place to start is with the right information. That's why I've put together the Science Mastery Program.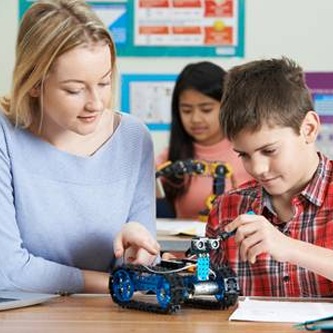 No matter what type of science experience you have,

it is possible to:
Expand your science curriculum without buying expensive equipment or textbooks.

Teach your kid science without having to do it yourself.

Create learning opportunities that ignite your child's curiosity and excitement.

Create a place for your child to be free to discover and explore, bringing your child closer to your vision of what you know they could become.
Together, we will focus on the areas of science that are often most neglected,namely the physical science arena, and help to make your science learning a lot less scary and intimidating. 
How can you be so sure?
Because I have had my share of struggling with both learning and teaching physics, chemistry, and engineering to grades K-12 and through university level… until I figured out what I needed to do to be successful.
My name is Aurora Lipper and I'm a mechanical engineer, pilot, astronomer, university instructor, scientist, homeschool teacher to large groups of kids, and mother of four in California.
Many years ago, I found myself frustrated with teaching my mechanical engineering students at the university after giving them my absolute best. I simply could not get through to them how to learn some of the most important concepts in science. I decided I needed help.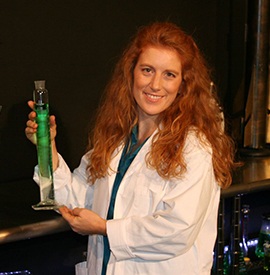 I found the best mentors and teachers to help me find out what worked and get rid of what didn't. The result was a booming science series of lessons I could teach to any age… from five year olds through twenty five! My classes were overfull. I had more students than I could ever imagine.
Having discovered a proven science program for learning physical science, I knew I needed to share these classes with others. Today, I have helped over 35,000 kids learn the science learning skills they need to do real physical science that challenges them enough to make them grow.
I have watched families expand into a fuller potential and even watched their child's lives change course. 
I have witnessed many families go from feeling overwhelmed and hopeless toward learning anything science-related to the highly energized state of creation of exploration often in just one class.
Here's what's included with the Science Mastery Diamond program.
The Science Mastery Program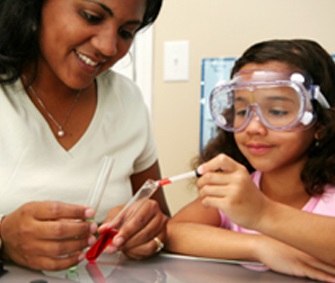 Hundreds of Science Experiments, Projects, and Activities! Over a year's worth of physical science and chemistry for K-12 kids.
Science Mastery covers: Bernoulli's principle for wing design, Maxwell's Electromagnetic principles, Newton's Laws of Physical Motion, Le Châtelier's Equilibrium Principles, the First and Second Law of Thermodynamics, Light Wave-Particle Duality, Conservation of Momentum, Conservation of Energy, Four Fundamental Forces of Nature, Ideal Gas Law, Three States of Matter, and much more!
Science Mastery includes science lessons, recorded live on CD, instructional step-by-step video DVDs, parts and materials, the Science Experiment Manual, unlimited support for as long as you need it, and our 'unconditional happiness' money-back guarantee. FAQ
You'll discover why airplanes fly, why you get shocked on dry days, why a compass needle flutters around electrical cords, how to measure the magnetic pulse of the earth, how to spark together electrical motors from magnets and wires, how to design flying machines, how to catch invisible waves you can hear, and much more!
ATTENTION: Your kid will be able turn around and teach you science! This program has everything you need to learn how higher pressure always pushes, how like charges repel, how moving charges have magnetic and electric fields, how light travels like a wave but interacts like a particle, the basic action and reaction forces, how heat flows from hot to cold, and how decreased volume increases pressure and temperature.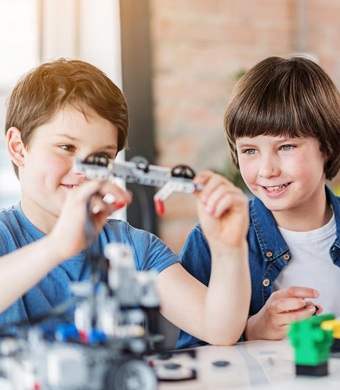 I am so excited about this program! The Science Mastery Program is the perfect way to discover the techniques you need to learn and do real physical science and get the support necessary to make it happen for you.
What is so special about this program?
Here's how this Science Mastery Program works: When you order this program at the link below, you get a box shipped to your door with everything you need inside.
When you're ready to do an experiment, you flip through the science manual, pick out the lesson you want, and dig through your box for the corresponding packet of materials. For example, if you want to build the water rocket, you'd find it in Chapter 3. Digging through your box will reveal a packet with a label on it that contains your materials.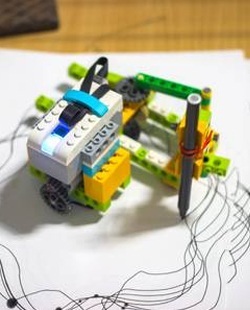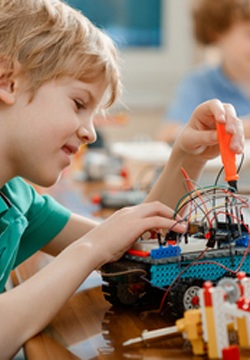 Now here's the hard part: HAND IT OVER TO YOUR KIDS! It includes everything they will need, including the science lecture on audio CD, instructional science video DVD, and all the parts to do the science experiments! The DVD includes a trouble-shooting guide and guidance as to where things usually go wrong.
They will learn all the things that aren't taught in school, such as how to build exploding toilet paper cannons, how to zoom roller coasters around the living room, how to build a DC motor, how to blast rockets from the palm of the hand… using your natural gifts and talents to make these project their own. The projects they build often incorporate several scientific concepts at once (example: the Hovercraft project involves electricity, magnetism, and friction).
You'll also have the support and wisdom of my team here at Supercharged Science. Together, I will help you stay motivated and keep you on track. And support is here for you for as long as you need it.
Read about what our clients
have to say about us:
"I found Supercharged Science a year ago. I liked the concepts and the experiments looked fantastic, but was a little hesitant about the price. WHAT WAS I THINKING? After mediocre experiments in other science programs, I finally 'gave in'… My kids love Supercharged science and I regret that I didn't start a year ago. I now regret that we missed a year of awesome, Supercharged Science. We are definitely using Aurora's program next year and beyond as our main curriculum. I am learning with my kids and we are all have having a blast. I wish all our subjects could be this much fun. Thanks Aurora for being really committed to teaching our kids and bringing us these quality programs in such an easy to use format."
~Kim Bauer, California, Home school mom
"I LOVE THE PROGRAM!!! I love that you have the forethought to give us supply lists. I LOVE that you speak to my kids about atoms, particles, accelerators, generators, nuclear physics, all four types of force and treat them like they are.REAL SCIENTISTS !!!! You are a wonderful role-model for my scientific daughter and son, as well as for my husband and I. You do have a tremendous impact in helping us motivate our learners.
"Let me reiterate that never before in one day, in SOOO many ways have I heard my kids so clearly exclaim: "I CAN!" I love the warning you post on your website encouraging repetition, persistence, and participation. ALL LEARNING should have this label!"
~Bernadette Frischkorn, Alaska
"Aurora knows her stuff. The video demonstrations are clear, engaging and inspiring. The text is easy to understand. The experiments go from fun to hilarious! The online section will never let you get bored. The customer service is better than we've found in any business, whether homeschool resource-oriented or not. You will have that taken-care-of feeling. Put it all together, and you have the best deal anywhere. Oh, did I mention? We're really happy with our purchase."
~Helen Dallman
"My boys have been picking away at the electricity experiments and they threw a FIT when I told them it was time to put it away because it was time for dinner. I am not happy about their bad attitudes, but I have been homeschooling for 8 years now and they have NEVER reacted with such vehemence about wanting to CONTINUE school as they did with your science. I was completely overjoyed that they were enjoying it so much."
~Samantha Sampson
What's Included with the Science Mastery Program?
Benefit #1: Parts & Materials
Each lesson packet contains all the hard-to-find materials. Science Mastery is a COMPLETE package, including all the hard-to-find equipment you need to make ALL the projects in the Science Mastery Program. You will get a box of supplies delivered right to your door, from lasers to motors to rocketry valves – it's all in there!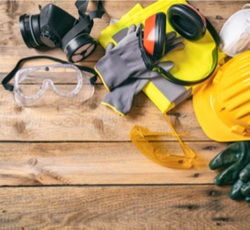 Benefit #2: CD Audio Library
You will have live audio recordings of science classes being taught to homeschool students. If you feel at a loss as to how to excite your child about a subject in science, all you need to do is play the CD recording and have your child be a part of the class! Click the player below for a sample track:
Benefit #3: DVD Video Library
You will have the video recordings demonstrating how to do the science experiments. For some families, this is the most valuable part of the program, as they get to see exactly where to put what to make it all work together.
Benefit #4: Science Experiment Manual
You will have the book that covers over a hundred different science experiments you can do right away. You will get a spiral-bound hardcopy of the Science Experiment Manual when you order the Science Mastery Program.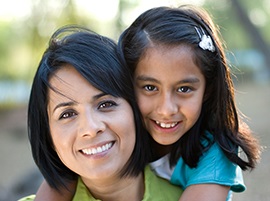 Benefit #5: Access to Resources
You will have access to a variety of resources to get you on your way to learning and doing real physical science. Some resources are informational web sites, others are where to find parts, and still others are sources of inspirations and ideas. I'll keep you covered and on track while you teach your child science. Click on the player below for a sample of a live workshop:
Benefit #6: Unconditional Happiness Guarantee
There is no risk on your part when you order. If you sincerely feel that the information in the Science Mastery Program is not worth the money, just send us an email within the first 30 days of purchase. I'll issue an instant refund.
All I ask is that you give the Science Mastery Program a fair try. If you've worked through it, used the strategies and projects outlined in the manual and media files, and still feel it's not as you had expected, you'll get a hassle-free refund.
Overall, my goal is for you to be happier, more successful, and more fulfilled in your science education.
Read what a hesitant pastor shared about his experience with our Science Mastery Program:
Dear Aurora,
We have been beginning to do some of these experiments; in fact, I am a Parish pastor, and have used some of them as illustrations. To be honest, when I first started to look at your curriculum (my wife had bought it and brought it home) I was a little hesitant. I was used to science being done in more of a controlled laboratory– and here you were using (at times) less-than-laboratory precision in your activities, and somewhat simplistic-seeming activities. In short, I think I had turned into a bit of a snob in my scientific outlook.
Over the past several weeks, I have seen how useful it can be to use more everyday items in teaching and experiencing science; science is simply observing how everyday stuff works. Your approach is great; I can see it not just teaching good scientific principles, but also fostering a lifelong love of exploring, experimenting, and learning. Thank you very much! Please keep the newsletter experiments coming, as well– they're great additions! 
Thanks once again– you've taught me quite a lot, to say nothing of my kids! 

–Phill Hooper
Frequently Asked Questions:
"What's so special about YOUR program?"
Your kid will teach YOU science because Science Mastery includes instructional step-by-step videos that any 2-12th grade student can follow. If a picture is worth a thousand words, then a video is worth even more. 70% of the families that use this program report having struggled with written directions consider this part to be the most valuable component of the program.
What this means to you is your child can watch and do the program on their own. Which really means to you is you will have more time to spend on the things you really want – empowering your child and building their confidence instead of deciphering archaic directions.
Here are a few questions for you to consider: In your opinion, do you feel it would be worthwhile to have video instructions designed so your child can work through a science experiment on their own? How worthwhile – just a little or a lot? How much time have you spent trying to figure out how to set up and do an experiment? Have you ever given up in frustration? What opportunities has your child missed because of this?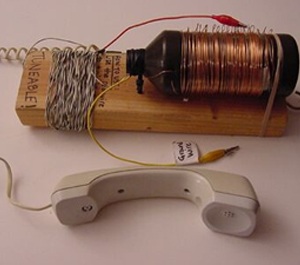 Did you ever tinker with projects as a kid?
Do you remember how it felt? Who was your inspiration?
The great thing about our Science Mastery program is that it's so versatile that you can work alongside your child or simply hand it over and let them drive their own education.
"Do you teach the HOW and WHY behind the lessons?"
Your time spent on preparing science lessons will go down 75% because I include audio recordings of live science classes. Did you know that it takes on average four hours to prepare a one-hour lesson?
What this means to you is that you won't need to figure out how to explain the science behind the topics because it's already been done for you. What this really means to you is that 75% of your time is now freed up because you're not caught up in the 'little' things. (How do you see yourself using that time?)
Most families report that when their child asks them a question, they simply turn to the live audio CD recordings and tune in. These recordings engage their kids in a way that really sets them thinking and gets them to find their own answers.
Here is a question to think about: In your opinion, how valuable do you feel it would be to have your lessons prepared by a seasoned science teacher? 95% of the families that use this program reported they saved so much time that they actually started learning alongside their child.
"What if my kids ask me science questions I can't answer?"
I offer Unlimited Support for as long as you need it because I am committed to your long-term success and not here to sell you a one-time solution. Ever get stuck halfway through a project, and wish you could just ask the author or creator of the program a question?
This means you're now off the hot-seat with having to come up with all the answers. I totally encourage kids to contact me as a part of taking charge of their own education. What this really means is that your child is now finding their answers to their questions, freeing up your mind for more important things (like watching them learn and enjoying the show).
Parents that encourage kids to utilize this part of the program report having kids that much more confident, empowered, and struggle less when they hit obstacles along the way.
Here are questions to really think about: In your opinion, do you feel it's more important to clear the field of all problems for your child or teach them how to handle obstacles when they arise? How important is it to 'get the right answer' over 'make mistakes and learn from it' for figuring things out? Which one of these was modeled for you when you were a student? How do you want to handle this with your own child?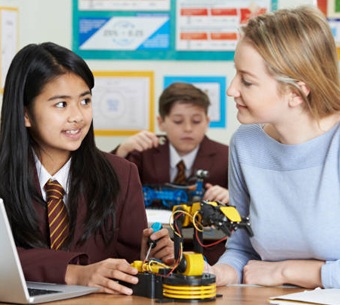 "Most science kits don't work. Why should I get yours?"
All my science programs include a full Unconditional Happiness Money-Back Guarantee because I am here to support your commitment to your child's education and want you to see what our programs can really do for your family.
What this means is that you can test drive our programs risk-free. No strings attached. What this really means is that you won't lose sleep over the cost because I'll handle it if it doesn't work out. I'm not after a one-time sale but a life-long solution for your family. Open up the program, try it out, and if it doesn't work, send it back. (Boy, I really hate those programs that only take things back within the first 7 days, and then only if it's in unopened condition!) I don't know about you, but I can't tell if a program is going to work for me without opening the package. So go ahead – give it a try!
If you were to invest in an educational program, what are the top three results that it absolutely must deliver for you? What would happen if those results were not met by the program? Would that cost you more than your initial investment? How much have you already invested over the past three years on programs that did not deliver for you? What has this ultimately cost your child?
That brings up a question: In spite of the cost being out of your budget, isn't the real question how can you get much more value here than you thought you could?
"But I don't have TIME to do science!"
Your kid can learn science without you because when you kick-start the learning cycle inside your child and power it by curiosity and confidence, your kid won't want to stop. Did you know 72% of homeschoolers opt to educate their own kids because they are not satisfied with the way academics are taught? (Notice the difference – not what is being taught, but how it is delivered.)
What this means to you is that you will no longer struggle to find the time to teach science – your child will notice opportunities pop up all around them. What this really means is that you'll spend less energy on figuring out the next step in teaching science and spend more time where it counts most.
80% is how you deliver the topic, and 20% is what you deliver. Think back to a teacher that really inspired you in a subject you previously thought of as dull and boring. What was it about that situation that really turned it around for you?
Consider these questions: In your opinion, do you feel you'd want more time or more energy to spend with your child? Do you feel like you'd have an easier time teaching science if you knew how to deliver it in a way that really touched your child? What would that be worth to you?
"It costs too much!"
I hear that from a lot of other people, and you know – you're right. There is a large investment here. I appreciate how you feel about that, which also brings up another question (did I mention I'm a teacher, and asking questions is one of the things I do best?)…
In spite of the cost, isn't the real question here is it possible for you to get much more benefit than what you're investing? Isn't the question can you get enough value to more than justify buying this program?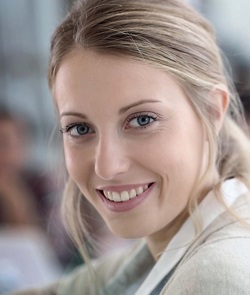 "Why is your program so expensive?"
My science program is one of the most expensive programs out there because I've spared no expense in producing the finest science educational possible by seeking out top professionals who are truly passionate about their work and figuring out what is was that got them interested initially in science, and what motivated them to take action and follow their dreams.
Which means you really get what you pay for – a program designed by science and education experts designed for long-term performance instead of marketing teams trying to sell a product. What this really means is that your child will have their pick of colleges and careers because you have used a program created by the most successful and passionate engineers out there.
I've worked with over 35,000 kids over the past decade. Most families that use our science programs experience results that meet and exceeded their expectations for our program and their children. And I also have to tell you, not every one has experienced these types of results. So…
Here are a few questions for you to consider: In your opinion, do you feel it's important to use a science program designed by marketing experts or science experts? Have you ever been in a class where the teacher seemed to lack the background for the topic? What kind of impact did that make on you? How many programs have you used that gave you a similar kind of result? What kind of impact would that have on your child, long-term?
I can't convince you whether our program is right for you – you're the only one who can do that. You're also the one who knows who will miss out if you use a program you know to be second-best.
Isn't the real question here how can we handle the cost and give you more time to spend with your kids, less struggle with finding materials, and the peace of mind knowing that your child's education is taken care of so you don't have to worry anymore?
"Why should I spend so much on only ONE subject?"
The Science Mastery Program is 90% physical science because a total immersion program is the most effective way to master a subject. Most science, engineering, and technology fields have their roots in physical science, one of the biggest building blocks in the science field.
Which means your child will get a solid foundation to stand on when they reach for the next step further down the line in high school and college. Which really means that you can rest assured your child selects the best career fit for themselves in the future because they were exposed to a wide spectrum of science fields upstream.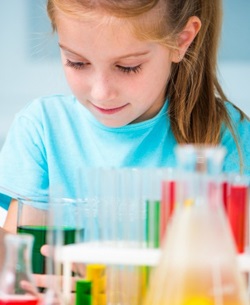 The families that work through my Science Mastery Program get a front-row seat in aeronautics, electromagnetism, chemistry, robotics, lasers, optics, astronomy, hydraulics and pneumatics, engineering, alternative energy, and more.
Here are a few questions to consider: In your opinion, how important is it to 'see what's out there'? On a scale of 1 to 10? Have you seen your child gravitate to a certain area in science already? What if there was another area they haven't been exposed to in the right way? What would that be worth to for your child to have this opportunity? What would your child miss out on if they never found their true passion?
"It's not in my budget!"
I am not here to sell you anything you don't need. However, you might want to know how other curriculums compare with mine. As it turns out, Science Mastery is not the most expensive program compared to everything else out there.
Here are six companies that charge more and still don't include everything our programs do (robotics, electronics, and hydraulic power are missing from all of them). And not one of these companies includes all the materials or provides support (let alone unlimited support). And not one of these curriculums includes instructional step-by-step instructional videos. At most, they are textbooks with partial materials.
| | | |
| --- | --- | --- |
| Curriculum: | Cost for a comparable science program: | Notes made after working through their programs: |
| Apologia | $557-$972 | Does not cover electronics, robotics, alternative energy, and textbooks contain very few experiments. Expect to spend at least double to seek out all the required equipment. |
| Alpha-Omaga | $1,375-$4,750 | Does not include all the materials! Expect to spend $500+ for additional supplies and supplemental activities. |
| Bob Jones | $786-$1219 | Material kits do not match up with the DVD curriculum and include only hard-to-find items. |
| Switched on Science | $531 for materials only, plus an additional $639 for textbooks | Textbooks and materials purchased separately, and there are no audio or videos to accompany it. Minimal chemistry set. |
| Real Science for Kids | $768 for K-2 only | Only good for three years! Includes partial hard-to-find items and written instructions. |
| A Beka | $1,095 just for materials. Textbooks are additional. | Only includes physical motion and chemistry. No robotics, lasers, electronics, or alternative energy. |
| Supercharged Science | $695 for Science Mastery (Silver) for K-8. | Includes: parts and materials, instructional step-by-step videos, live audio recordings from teaching sessions, printed manual, unlimited support for as long as you need it, and money-back guarantee. |
"Is your program a COMPLETE curriculum?"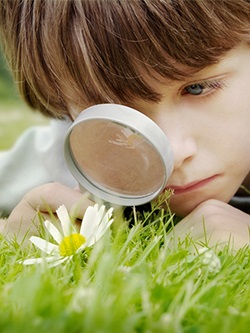 Yes and no. It really depends what your goals are. If you already have a curriculum, many parents report our programs are just what they needed to round out their lessons with more hands-on projects. If you're still searching for a curriculum, many other parents tell me that this program is exactly what they needed for their style of learning.
Think of me as the teacher with all the great ideas. I give you hundreds of science experiments and projects that you try out for yourself. If one experiment really ignites your child, then take it and run with it – expand it into a science fair project, make it a theme, turn it into a report using the scientific method. It's our job to completely immerse you in hands-on activities and projects, and let YOU decide where to go from there.
"What does my child really need to learn?"
Parents are wondering exactly what bases they should cover for their kids to understand science before they hit the high school or college scene. This is a difficult question to answer, partly because it depends on what your ultimate goals are. If your child wants to just get his feet wet and see what all the fuss is about, then the experiments in the Science Mastery program can be used to play around and get them introduced to the science field. On the other hand, if your child is still thirsty for more science, then it's time to get serious about learning science, and the Science Mastery program is designed to do just that.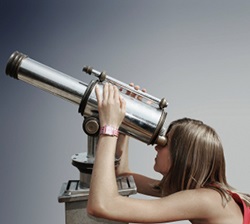 There are eighteen scientific principles, ten of which your child needs to know by the time they hit college. Science Mastery Program is built on these ten scientific principles kids need to not only know, but work with and understand. Once kids have wrapped their heads around these ideas, they can explain why airplanes fly, how electricity works, and why socks disappear in the dryer.
Once your kid hits college, she'll learn about the other eight fundamental laws in science. (Teaching six-year-olds about quantum mechanics, relativity, and the Heisenberg principle isn't the best use of their time right now.) The goal now is to excite kids about learning and give them just enough so they can stay curious about their world and seek their own answers through this curiosity.
"What does the Science Experiment Manual Cover?"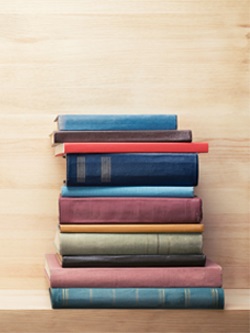 The Science Experiment Manual covers key experiments in Aerodynamics, Physics, Chemistry, and Engineering. I also include end-of-chapter worksheets with answer key, information on the key principles in science and more so you can hand to your kid before and after the program to measure their progress.
What you WILL find is 100% solid content of what and how to do the activities! The manual includes over 100 experiments. It's in both hardcopy and e-book format, meaning that when you purchase it, you will immediately be mailed a link to a download page where you can get access to it right away. You can print the PDF file on your printer or save it to your computer for easy viewing.
"I don't have time to teach science! Why should I get this program over a science workbook?"
While workbooks have their place, some kids get frustrated (or worse, turned off from science altogether) because they can't ask a book a question. And since kids learn differently from each other, many kids don't feel satisfied simply by reading about science through a book, but rather by doing it.
The Science Mastery Program includes the science manual, audio lectures, video demonstrations, unlimited support, and more so your child will be sure to get the type of learning they need, whether they are visual, auditory, kinesthetic, or digital learners. All you need to do is add the kids, give them the packet, and let them drive own their education.
"How many science projects are included?"
The Science Manual covers 167 science projects. About half of those projects require special materials (lasers, pulleys, etc.), and I provide you with everything you need. The other half of the experiments use things that are simple to get from around the house (sugar, soap, toilet paper tubes, etc.).
The materials box includes enough stuff for hundreds of experiments (depending on which Science Mastery you select). I include all the hard-to-find items like wires, LEDs, lasers, crystals, pulleys, chemicals, and more. There's a chart listed below for you to compare the different programs and find the one that's right for you.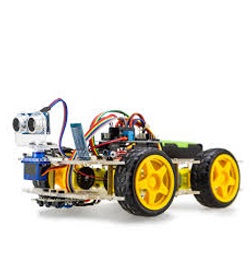 "What if I don't have time to go get the stuff needed for these projects?"
Science Mastery is a COMPLETE package, including all the hard-to-find equipment you need to make ALL the projects in the Science Mastery Program. You will get a box of supplies delivered right to your door, from lasers to motors to rocketry valves – it's all in there!
"What if I need help with a science experiment?"
Ever get stuck halfway through a project? You'll also get unlimited support for as long as you need it. Just pick up the phone or fire me an email – I am happy to help! My company is staffed entirely by human beings who love science and sharing it with others. (Don't believe me? Contact me right now to find out!)
"What age group is the Science Mastery Program appropriate for?"
SILVER for grades K-8
GOLD for grades K-10
DIAMOND for grades K-12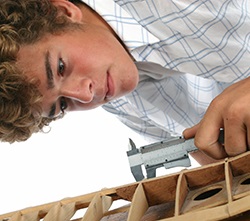 When I first developed this program, I knew I wanted to reach as many kids as possible. The main difference between the levels of Science Mastery are the number of projects involved. Diamond Science Mastery is better-suited for High School students while Silver is better suited for K-8.
You can apply these same experiments to pre-K kids or high school students, just depending on how you deliver it. I even heard that one student utilized the laser light show with his calculus class…
"I don't have time to sit and listen to all these programs and then figure out what to do. What do you suggest?"
I don't believe it's your job as a parent to have all the answers. So hand over this program to your kids and let them have at it. When they run to you with questions, you can honestly say, "Gosh – I'm not sure. Let's take a look together…" And when they're working on a static electricity experiment, for example, you can add in a playful way: "It looks like you glued the balloon to the wall – is that how you got it to stick?" and wait for their answer on static electricity and how they rubbed the balloon on their head to charge it up.
I do believe that it IS your job to be the biggest cheerleader for your student, meaning that you show them total confidence in their abilities to figure things out. You don't need to have all the answers… in fact, you're not supposed to. Just make sure they know you believe in them and they'll find a way to make things work.
Part of being a quality scientist involves taking responsibility for your own learning. This means that although you might want your project to happen a certain way (for example, your paper airplane to fly), but after working at it you find your results are not as you expected (after folding the airplane, it consistently nose-dives).
Most people stop here and give up, but this is where the greatest opportunity for learning starts. Stop to take a closer look and really start to ask quality questions about why the laws of physics gave you something different than you were expecting, that's when you really learn how to fly. Does it matter what type of paper I use? Does the plane have to be symmetrical? Does it matter if I add a paper clip to the nose? How do real airplanes keep from nose-diving?
"Do you really include EVERYTHING I need, or do I still need to get more stuff?"
The Science Mastery Program provides you with MOST of the stuff you will need, but there are two additional things you should know about:
Tools: scissors, tape, low-temperature hot glue gun, etc. (These things are probably lurking around your house somewhere.)

Junk: toilet paper tubes, paper towel tubes, empty soda bottles, old film canisters, milk jug caps, bottle caps, clean water bottles, etc. (You essentially will need to start saving the stuff you would normally throw away! Keep a box somewhere within reach.)
"Is this program from a creation or evolution viewpoint?"
Neither. The Science Mastery program covers neither creation nor evolution. I have carefully structured these science classes and projects so that everyone may utilize and enjoy them. You are welcome to add supplemental material as you see fit.
"Most science projects we do don't work. How is yours different?"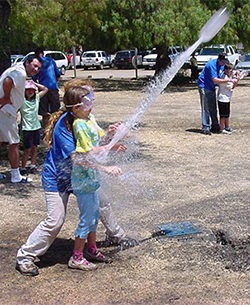 How long would you give your average baby to learn how to walk? Before you shut him off and tell him not to bother anymore because "he will just never get it right". You should be saying to yourself, "Whaddya mean? Are you crazy?! My kid's gonna walk!!" And amazingly enough, 95% of the people on the planet walk.
It's the same with any new endeavor you take on. With learning science, the physical laws of the universe are still working exactly as they should (gravity didn't suddenly increase, for example, when your marble flew off the track). It's just a matter of perspective. You just need to stop, take a closer look, and really try to figure out what's going on.
While I am not suggesting that I've never had times when I'm ready to pull my hair out over something not working quite right (ask me about the time I imploded the lab once), but I am suggesting that you do whatever it takes to turn that frustration around to fuel your determination to get it right and understand the science behind the scenes. (If you need some science tips, I have many available free on this web site in the Free Stuff section.)
With this in mind, I've put together the most comprehensive, complete science learning package I could possibly imagine, and backed it all with a money-back guarantee. I have done my absolute best in presenting what I know and how to teach it to our future generations, and I always stand behind everything I offer 100%. For example…
I recently received this email from a brand-new owner of the Science Mastery Program:
Dear Aurora,
Wow, you got that replacement DVD out to us faster than 186,000 miles per second. Thaaaaanks! As when testing the other DVD's, we couldn't just pop it in and pop it out;we had to watch it for a long time, because we couldn't tear ourselves from it, even though we had lots of other pressing tasks at hand. Hey, there are times when the interruption is more important than the activity being interrupted. Just to be cruel, I stopped the DVD after a half hour and told them they'd have to wait. Just protecting our investment and building up their excitement even more. Our kids are 10, almost 9, almost 7, 4 and 1.
Your demonstrations, with a blend of your knowledge and teaching skills, the box of stuff, manual, dvd's, cd's and web site access are well worth the money, Aurora, but hear this and remember it: The customer service doubles the value of it all. We truly feel taken care of. We hope one day to meet you and say to your face how much we appreciate what you are doing with your life.
We have always been encouraging fellow parents to free-style it with their children's education, especially the ones who feel lost as to how to proceed. You are giving parents a humongous means toward doing it successfully. By "free-style" I do not mean anything goes, but rather that the children get time and space to discover, as well as materials to form constructs, and that they get to be in the cockpit a lot, flying the thing.
I have something to add (that I haven't seen claimed on your site) to what can be said for Supercharged Science: Your many-faceted product speaks to the learning needs of the child not only in the many areas of science addressed and in the different learning styles spoken to, but also (and in many cases as much) in other content areas of academic learning, and in the child's development in non-academic areas. I am sure you already realize this fact, but if you want me to elaborate and submit a small piece explaining how enjoying SuperCharged Science can profit the child beyond science and academics, and I dare say how it can profit the family, beyond the individual child, I would be happy to do this, Aurora. Although I have typically no time to write (did you see the ages of our children?), I would make a little time because every minute we have engaged in any SuperCharged Science enterprise, the adventure has without fail left us a better family. Sound a little over the top? I don't throw out baseless compliments.
May God continue to bless you, your family and other loved ones, and SuperCharged Science. ~Helen Dallman and family
Aeronautics Flight Lab:Build seven cool flying paper machine designs, blast six kinds of rockets, and soar through the sky with five different homemade kites!
Electricity & Robotics Lab: Wire up circuits, build burglar alarms, spark together switches, create three different robots, and more!
Light & Lasers Lab: Play with photons using mirrors and motors. Create a laser maze and build a quick-and-easy hand-held laser light show.
Hovercraft Lab: Using light materials and powerful thrusters, you can build your own hovering machine that works on the kitchen table!
Earth Mover Lab: Build a 3-axis hydraulic-pneumatic earth mover as you learn about hydraulics and pneumatics.
The Science Experiment Manual is a "Greatest Hits" collection of the most popular science learning activities designed to help you get more out of your science education. 167 of our best science experiments that spark, zoom, buzz, and soar!
DVDs and CDsIncluded are dozens of step-by-step instructional videos demonstrating how to do the science experiments as well as audio recordings of live science classes.
R.O.V. Underwater Robot Lab: Learn about thruster motors, create the chassis, and build the controller for these super-popular underwater robots that really swim in water!
Chemistry C1000 Lab: Prepare yourself for a lifetime of fascination with this essential science through 75 diverse experiments. (Note: This product cannot be shipped to Canada)
Chemistry C3000 Lab: Over 400 experiments in a complete and well-balanced curriculum, you will learn first-hand every fundamental chemistry principle. This is an excellent way to prepare for high-school and college level chemistry.
Advanced Alternative Energy Lab: Build a working car that runs forever on sunlight and water! Also included are experiments in fruit battery and electrochemical science.
Electronics I: Get introduced into the world of transistors, capacitors, and electronic components by building breadboard circuits.
Electronics II: Take your electronics studies a step further by building a wireless FM transmitter, laser communicator, and police siren.
Electronics III: These advanced electronics projects include topics in microprocessors by building a Rolling Clock, Door Alarm, and more.
e-Science Online Learning Program: Included in your program is a full K-12 enrollment, which has even more science content than the Science Mastery box alone.
Unlimited Support Got questions? Just give us a call or send an email, and I'll help get you on the right track. (I love it when kids contact us directly, too!)
Money-Back Guarantee I always offer our unconditional happiness guarantee with all our products, and Science Mastery is no exception. Open the box, try out the program, and if it doesn't work for your family, send us a request within 30 days for a full refund.
Appropriate for students in grades:
How much science is really included?
300+ hours (2-3 years) of science learning.
200+ hours (1-2 years) of science learning.
125+ hours (1 year) of science learning.