Attention Homeschool Parents
Get Your FREE Homeschool Science Guide With
5 complete Science Lessons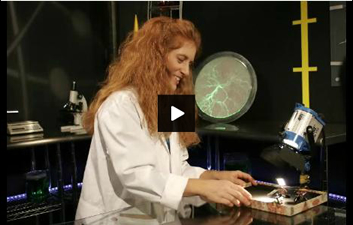 I'll email you this experiment guide which includes:
Cool science lessons you can start doing right now with easy-to-find materials (you probably already have most of them)
Step-by-step videos that show your kids how
(even if you don't know a thing about science)
The Homeschool Science Newsletter with lots of great science project ideas
Access to my free Science project resources
See how easy it can be for you to go from "Frustrated" about not having enough time or resources for Science... To "Fascinated" by how your kids learn science better than EVER before because now they're enjoying it!
Get started on the right path now by simply entering your email and getting your FREE Homeschool Science Guide!
Enter your Email Below
to get FREE Access
to Science Lessons!

We value your privacy and would never spam you
See what other people thought about this experiment...
As a bonus, I will also email you periodically with additional science experiments , free science lessons and info on my self-guiding science curriculum.  I respect your email privacy. I will never spam you or give away your email address to anyone else.