Summer 2016
Science Adventure e-Camp
*Refunds given for cancellations requested before June 1st
FINALLY… REAL SCIENCE WITHOUT BEING FLAT BORING
Join me for a full-day lab filled with real science your kids will never forget! It's jam-packed with loads of totally fun activities that are also educational. Your kids will be having a great time, while at the same time keeping their science learning going even during the summer. Kids build hundreds of hands-on science projects they get to discover, explore and take home!
What will your kids learn?
This Science Adventure e-Camp is taught by a real mechanical engineer, airplane pilot, astronomer, university engineering instructor, and rocket scientist (Aurora Lipper - That's ME)! For kids ages 4-18 years.
Come join us for a summer that is totally jam-packed with learning and fun! Our online science workshops and camps are NOT just for homeschoolers - they are for everyone interested in doing real hands-on science!
This is NOT your average science camp!
Kids really do build and invent during our science camps and workshops! Here's a sneak peek at some of the projects we cover over the summer:
Aeronautics & Rocketry 

We'll cover air pressure, the four aerodynamic forces, Bernoulli's principles, and flight dynamics concepts by building pneumatic rockets and discovering the physics of flight using Bernoulli's Principles for wing design!
Electricity & Magnetism

We'll cover electricity, conductivity, static charges, magnetism, and Maxwell's Electromagnetism Principles by wiring up circuits, motors, lights, switches, and constructing homemade burglar alarms and homemade robots.
Physics of Light

Investigate the properties of light by learning about diffraction, refraction, reflection, absorption, coherence, collimation, and more while measuring the width of their hair, making a laser microscope, and building laser light shows.
Astrophysics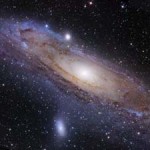 Take an intergalactic tour of the universe without leaving your seat! Discover massive black holes, spinning neutron stars, quasars, blazars, magnetars, supernovae, and more as you learn why the sun regularly burps and spits fireballs into space and view solar flares, learn how stars form, why they explode, and just how far away our nearest neighbor is in our galaxy.
See what other parents think...
"When I asked my kids what the highlights of our year had been, they unanimously said it was Aurora's Supercharged Science Camp. They had the most wonderful week making gadgets, mixing goo, playing with lasers and walking on water! Aurora inspired them to try, tinker and think!"
Viviane M.
Santa Barbara, California
"You have been such a fun inspiration for our son Sam, and totally got him fired up to build, connect, explode, invent, test, create, discover, question... and in a nutshell, get wildly excited about how our physical world behaves through experimentation. Thank you! Thank you!"
~Jan Soto, San Luis Obispo.
What ages is Science Adventure eCamp for?
Supercharged Science Adventure e-Camp is open to kids ages 4-18 years. We want to be sure that our science classes will challenge your child in a meaningful and empowering way.
Is this Science eCamp only for homeschool kids?
NO!! Our eCamp is open to EVERYONE. Supercharged Science reaches many families, including public school, private school, and homeschool kids. I encourage everyone who is interested to join us. I guarantee you'll have more fun than you think!
What will this eCamp do for my kids?
Provide a totally fun day of science education for your kids. To them it feels like just plain summer fun. But as a parent, you know they're learning as much science as they would in three months of science classes. The great part is, it doesn't seem like school at all to them!
Allow your kids to participate in a self-guided format that totally encourages imagination and creativity. Your kids will be interacting with college engineering students and science teachers in an easy-going learning environment. They can do the whole day on their own without your help, even if you don't know a thing about science yourself, or haven't had the time to do science with them before. No previous experience required.
Give your kids an incredibly fun AND educational science workshop experience. Kids who joined us for a totally fun experience reported back that they had such an amazing time they'll never forget. Parents were impressed by how much kids learned, and how it really helped them to be ready for school in September.
Provide a totally fun day of science education for your kids. To them it feels like just plain summer fun. But as a parent, you know they're learning as much science as they would in three months of science classes. The great part is, it doesn't seem like school at all to them!
The goal is to bring out this kind of fascination and excitement for fun and learning in your kids. I'm grateful for the chance given to play with and teach your children. We look forward to sharing an amazing year with you and them.
What if I change my mind?
If you change your mind, you may get a full refund as long as you let me know by June 1st. 
How much will my kids learn during Science e-Camp?
Most parents are surprised by how much learning their child picks up at the workshop, and have been astonished when their child teaches it back to them! I've had kids that choose to attend our workshop every year and they still learn new things each time because science is like that - it's not a laundry list to get done, but an experience of adventure, curiosity, and asking questions.
Supercharged Science Adventure e-Camp covers not only super-fun hands-on science activities but also solid academic content. All the academic principles are followed up by lots of activities and experiments so kids can really their heads around these ideas so that when they've finished, they can pretty much explain the universe around them, including why airplanes fly, how electricity works, and why socks disappear in the dryer.
This e-Camp is for kids who love learning science... no previous experience required. 
How do I register?
If you're ready to join me for the Science Adventure Summer e-Camp, click the email link below and send us an email request to be put on the Early Bird list, so you'll be one of the very first to be notified when registration opens.
Yes, Aurora! Please pre-register my kids in e-Camp for the summer. I understand that I'll get full access to each month's e-Camp content as it is released. Plus, I'll get all of the bonuses you talked about including:
Access to over 150 science activities, experiments and projects.
Detailed videos explaining each new topic, written explanations and summaries
A place to ask questions and get answers
A simple, easy-to-use structure that kids can go through on their own
All kids in my household can enroll in e-Camp for the price of one!
Secrets to Making Kids Want to Learn presentation
Once you get registered, you will be sent an information packet containing all the details about the Science e-Camp once your registration is complete. Thanks for joining me, and let's make it a fantastic summer together!
~Aurora and the Supercharged Science Team